by Nigel Druitt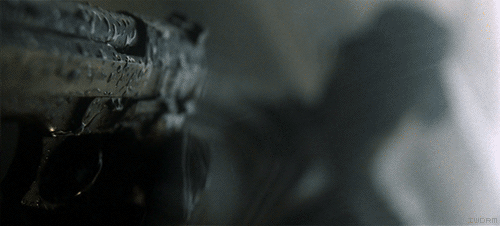 "What I have done is going to be puzzled over and studied and followed… forever."
Well, it will certainly be remembered.
In 1995, sophomore feature-film director David Fincher and fledgling screenwriter Andrew Kevin Walker unleashed Se7en upon an unsuspecting world, and movie thrillers have never been the same since. Se7en is, by turns, devastating and shocking, and populated by powerhouse performances and bravura directing. It's ranked #18 on Flickchart's list of the Best Movies of All Time, #4 among thrillers, #6 on my personal chart, and it features the single best-written ending I have ever seen. If, somehow, you have not seen this movie, and this ending has not been spoiled for you (it will not be here), avoid any discussions of Se7en you may come across until you can see it. Because Se7en is a Movie to See Before You Die… provided, at least, you have the stomach for it.
Tags: 1995, 8MM, Alien, Alien 3, Andrew Kevin Walker, Brad Pitt, Christopher Nolan, david fincher, Fight Club, Frank Darabont, Indiana Jones and the Last Crusade, Joel Schumacher, Lethal Weapon, Morgan Freeman, Ridley Scott, Saw, Scream, se7en, Seven, Sleepy Hollow, Steven Spielberg, The Curious Case of Benjamin Button, The Girl With the Dragon Tattoo, The Mist, The Prestige, The Social Network, The WOlfman, Thir13en Ghosts, Tim Burton, Zodiac
by Tom Clift
The Academy Awards are the film equivalent of the Heavyweight Championship of the World. Hollywood's ultimate honour, the Oscars recognize – in theory – the pinnacle of cinematic achievement in a given year, while the film to take home the coveted award for Best Picture is immortalized in the halls of movie history. In just a few short days, the winners of the 83rd Annual Academy Awards will be announced, and as it so often does, the Best Picture race has come down to two critically acclaimed favourites. In one corner sits a charming and affecting period piece about a monarch learning to overcome a stutter; in the other, a striking, propulsive and meticulously calculated telling of the birth of a 21st century phenomenon. Reel Rumbles is proud to bring you a preview to the biggest and most anticipated showdown of the season… The Social Network vs. The King's Speech.