Here are this week's new DVD, Blu-ray, and Netflix Instant Watch titles. Obviously, Thursday's Avatar release is the highlight of the week but the overall slate of releases is strong as well. Select films will include their Flickchart global statistics (where available), as well as three direct links to rank the title against similar movies (one good, one average and one bad) to help nail down where the movie belongs on your chart.
New This Week
Avatar – (Thursday, April 22 – Blu-Ray and DVD)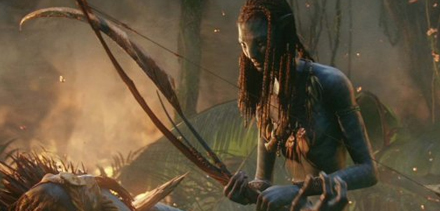 I broke a 32-month theater-free streak to see this one. Yeah, the tickets were free, but the effort of getting off the warm couch on a cold Midwestern Winter morning shows you the influence this one had on casual theater goers (I watch at least 2 movies a day, but usually from the comfort of my house). It's a decent movie, but it's going to be interesting to see how it plays on the small screen when you'll focus more on the story than the visuals. You might want to exercise some caution buying this bare-bones disc, as a four-disc set is coming in November – although apparently there will be special codes in the box that will let you watch all the upcoming special features online over the coming months.
Flickchart's Global Ranking: #1115
Total Times Ranked: 62860
Percentage of Times Won: 64.67%
Users Who Have It In Their Top 20: 730
Directly rank it against (scroll over for match-up):
Good • Average • Terrible