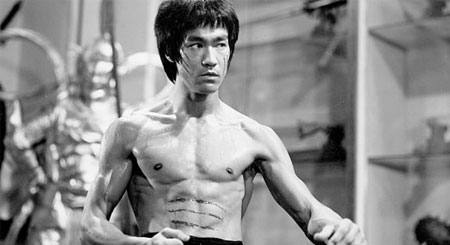 I have encountered naysayers in the past who scoff at the notion that anything productive can arise from comparing movies from different genres or eras, or whatever else.  "An Italian neorealist social drama vs.  Transformers: Revenge of the Fallen?  Are you off your gourd, sir?!", they might thoughtlessly jeer.  How I pity those wretches and their sad, dark existence.  In one of my previous User Showcase posts, Comments: Stepping Up Your Game, I discussed the insights than can be achieved by comparing and commenting on seemingly nonsensical matchups.  What I didn't consider at the time, though, was that doing so was but only one aspect of a greater philosophy geared toward attaining true cinematic enlightenment.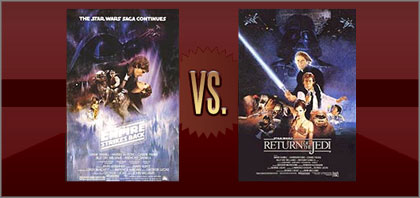 In This Corner…
For all its dazzling effects, epic mythology, iconic performances, and spectacular worlds and characters, the original Star Wars trilogy is essentially the tale of a boy and his father.
This week, that relationship takes center stage in the Reel Rumbles ring as the question that has been lurking about since the final curtain closed on George Lucas's original space opera is answered: which is the better film, The Empire Strikes Back or Return of the Jedi?
In: Reel Rumbles
Tags: 1977, 1980, Darth Vader, David Prowse, discussions, Ewoks, Eye of the Needle, Eyes of Laura Mars, Faye Dunaway, films, George Lucas, Irvin Kershner, Jagged Edge, James Earl Jones, Joe Eszterhas, Lawrence Kasdan, Leigh Brackett, matchup, movie battles, Reel Rumbles, Return Of The Jedi, Richard Marquand, Rio Bravo, Sebastian Shaw, space opera, Star Wars, The Big Sleep, The Empire Strikes Back, Tommy Lee Jones