This is a huge week for releases. Too big for one column. Come back Thursday to see everything that's available to stream on Netflix starting on Sunday May 1st (Pulp Fiction and many more!).
New Releases:
Edge of Darkness (DVD & Blu-ray)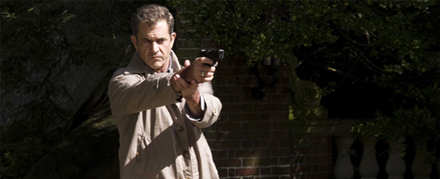 The return of Mel Gibson. I've missed him more than I could possibly express. I even watched Paparazzi and The Singing Detective (The Singing Detective was actually pretty good) to try to fill the void his 7 or 8 year absence from acting left in my heart.
Flickchart's Global Ranking: #5638
Total Times Ranked: 1477
Percentage of Times Won: 54.11%
Users Who Have It In Their Top 20: 0
Directly rank it against (scroll over for match-up):
Good • Average • Terrible
In: New Releases
Tags: Daybreakers, Edge of Darkness, Fright Night, G-Force, Guns of the Magnificent Seven, Hang 'Em High, High Anxiety, Histor of the World Part I, Legion, Lucas, M, Malice in Wonderland, Marked for Death, Return of the Seven, Robin Hood: Men in Tights, Rogues of Sherwood Forest, Soul Power, Sword of Sherwood Forest, The Bandit of Sherwood Forest, The Edge, The Jerk, The Karate Kid, The Karate Kid Part II, The Magnificent Seven, The Magnificent Seven Ride, The Man in the Iron mask, The Prince of Thieves