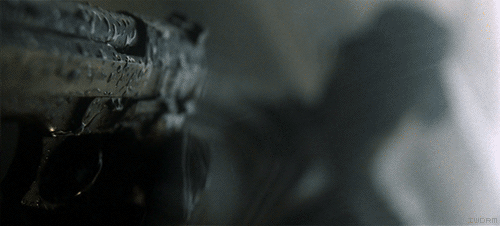 "What I have done is going to be puzzled over and studied and followed… forever."
Well, it will certainly be remembered.
In 1995, sophomore feature-film director David Fincher and fledgling screenwriter Andrew Kevin Walker unleashed Se7en upon an unsuspecting world, and movie thrillers have never been the same since. Se7en is, by turns, devastating and shocking, and populated by powerhouse performances and bravura directing. It's ranked #18 on Flickchart's list of the Best Movies of All Time, #4 among thrillers, #6 on my personal chart, and it features the single best-written ending I have ever seen. If, somehow, you have not seen this movie, and this ending has not been spoiled for you (it will not be here), avoid any discussions of Se7en you may come across until you can see it. Because Se7en is a Movie to See Before You Die… provided, at least, you have the stomach for it.