The second day of the AFI FEST PRESENTED BY AUDI is an absolute treat for me. I'm still in that "new fest" phase where I'm hammering out my schedule for the rest of the week, seeing just how many screenings I can cram into a single day. I also have the adrenaline from Day 1 coursing through my system. No thought is given to the epic exhaustion I'll be feeling in just a few short days, or the "fest delirium" that sets in after the third Midnight Screening in a row. It's all unbridled excitement for new cinema, folks!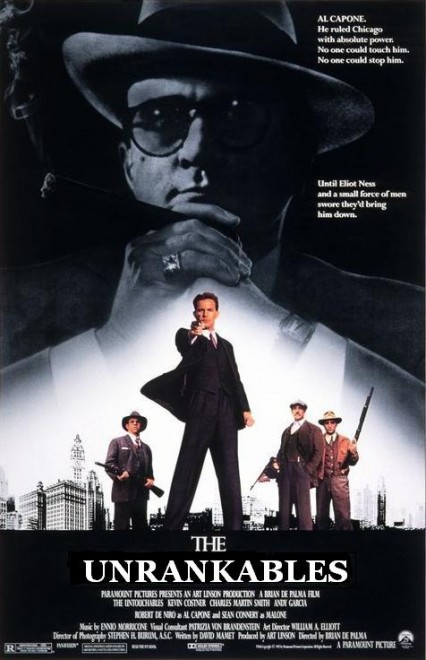 There's been a little controversy over some particular flicks popping up on Flickchart for ranking. Some users seem to figure that Flickchart is a bit too liberal in the material it approves for ranking. WWE wrestling specials? Pixar animated shorts? Television pilot episodes? Looney Tunes? Captain EO?
Well, it all started there, didn't it? Captain EO is a "4-D" film that debuted in Walt Disney theme parks in 1986 and ran there exclusively through the '90s. The 17-minute sci-fi film (at the time, the most expensive movie ever made on a per-minute basis) starred Michael Jackson, and was essentially a giant music video with 3-D imagery, flashing lights and plenty of smoke. Following Jackson's death, the film made a return to Disney parks in 2010, but it has never had a theatrical release.
In: User Showcase
Tags: 1986, 2010, An Inconvenient Truth, animation, Anjelica Huston, Avatar, Bowling for Columbine, Captain EO, E.T.: The Extra-Terrestrial, film, films, Flickchart, Francis Ford Coppola, George Lucas, James Horner, John Lasseter, Keanu Reeves, Luxo Jr., Michael Jackson, movies, Pixar, Pulp Fiction, Requiem for a Dream, short films, Steven Seagal, The Godfather, Titanic