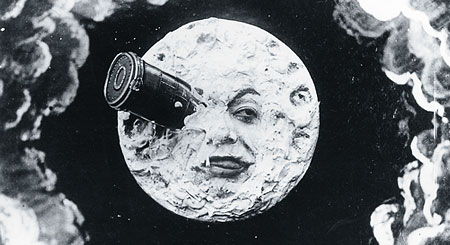 A few years ago, I realized that my knowledge of film history was very limited. My timeline of film began with Back to the Future, and I could tell you more about the films of Pauly Shore than those of Marlon Brando. So, with the acknowledgement that I was missing decades of great films, I decided to start way back at the beginning of film and work my way to the present, learning as much about film and watching as many movies as I could in the quest for cinematic enlightenment. Through this endeavor, I found some of the greatest films ever made, as well as learned an incredible amount about the history of film. I would like to share what I have learned so far in a chronological look at film I like to call "Flickchart Film School".
Tags: A Trip to the Moon, Alejandro Gonzalez Innaritu, Babel, Back To The Future, Broken Blossoms, Cecil B. Demille, Charles Chaplin, Crash, Douglas Fairbanks, Florence Lawrence, George Melies, Gertie the Dinosaur, Guy Maddin The Four Troublesome Heads, Intolerance, Kid Auto Races at Venice, Lumiere, Magnolia, Marlon Brando, Mary Pickford, Michel Gondry, Paul Haggis, Paul Thomas Anderson, Pauly Shore, Shoulder Arms, The Birth of a Nation, The Great Train Robbery, The Squaw Man, Tillie's Punctured Romance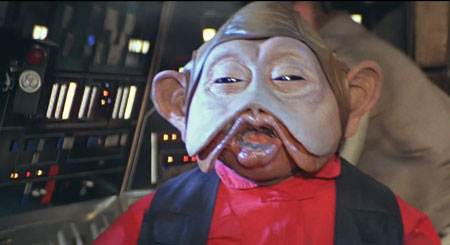 By now, we've all had a good chuckle at the leaked Paramount memo showcasing the studio's terrible slate of upcoming projects, including kiddie caper comedy Dunderheads and the criminally unnecessary Zoolander 2. Funny stuff, for sure, but I can't help feel a tad slighted by this document's instant popularity. After all, I've been coming up with shitty film ideas on my Twitter account, @MoviesIWannaSee, for almost a year now! Are you really gonna sit there and tell me my idea for a Jake Gyllenhaal Woodsy Owl biopic isn't as hilariously stupid as Baywatch: The Movie? That's cold.
To try and help remind people that I am the original shitty movie machine, I've compiled a brand new special list for Flickchart of wretched cinematic visions I honestly hope come to pass in my lifetime. Hopefully you Flickcharters will enjoy this selection of ideas, but honestly I'm hoping more that someone from Paramount accidentally reads this between cocaine snorts off the ol' iPad and gives me a development deal. Fingers crossed!
Read the rest of this entry »
In: User Showcase
Tags: 311, Ashton Kutcher, Baywatch: The Movie, Ben Affleck, Bob Marley, Brandan Routh, Brian Setzer Orchestra, Bryan Singer, Chewbacca, Darryl Dawkins, Dirk Benedict, Disturbed, Dunderheads, Francis Ford Coppola, Fred Savage, Glenn Beck, Home Depot, Jake Gyllenhaal, Jason Bateman, Jessica Simpson, Jonathan Frakes, kevin costner, Lando Calrissian, Louie Anderson, Matt Damon, Meredith Baxter, Michael Keaton, Mickey Rourke, Passenger 57, Patton Oswalt, Paul Giamatti, Pauly Shore, R2-D2, ronald reagan, Sean Hayes, Slayer, Stan Lee, Uwe Boll, Vanilla Ice, Waterworld, Wesley Snipes, Will Ferrell, Zoolander 2