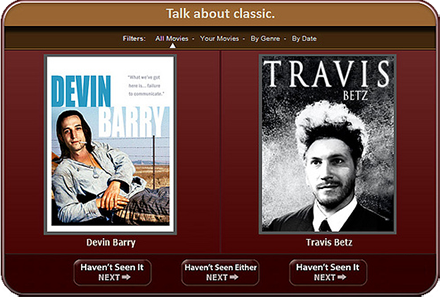 Runtime: 67:27 - Download > - Subscribe with iTunes >
The Hosts
Travis Betz and Devin Barry are two movie lovers, who are also obsessed fans of the film ranking website, Flickchart. Join them as they pit movies against each other, waging verbal cinematic war while building a "best of" list on the blood of the defeated.
Flick Fights On The Web
Follow Flick Fights on Twitter: @flickfights
Drop us an email: flickfights@gmail.com
Become friends with Flick Fights on Flickchart:
http://www.flickchart.com/flickfights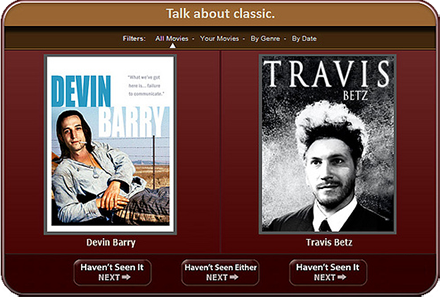 Runtime: 66:39 - Download > - Subscribe with iTunes >
Special Guest
This episode's special guest: actor, Brad Grusnick.