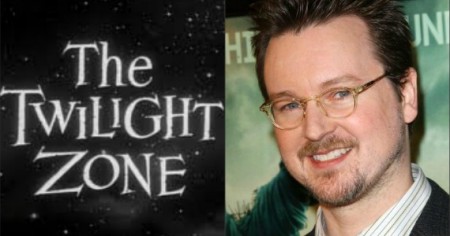 Based on the classic Rod Serling television series, The Twilight Zone, an impending motion picture adaptation from Warner Bros., drew interest from a number of top directors. Now, the WB has announced that they have chosen Matt Reeves to direct the film.
While the last Twilight Zone movie (from 1983) was an anthology with different directors, this new version is intended to be one big sci-fi action story whose main link to the TV series is its creepy tone.
Reeves knows creepy; he previously directed Cloverfield and Let Me In, a well-received adaptation of the Swedish vampire film Let the Right One In. Reeves will be directing The Twilight Zone from a script by Jason Rothenberg, with Leonardo DiCaprio, Jennifer Davisson Killoran and Michael Ireland serving as producers.
(via Deadline)
It's just hitting U.S. theaters in a limited run this weekend, and director Chris Columbus (Harry Potter & The Sorcerer's Stone, Mrs. Doubtfire, Home Alone) is working towards bringing the Norwegian indie hit Trollhunter to Hollywood.
"Troll Hunter was a visceral, thrilling cinematic rock and roller coaster ride of a movie.  Visually, there are scenes in this film that American audiences have never seen.  We want to introduce an International audience to this amazing moviegoing experience!" said Columbus.
With remakes like Fincher's upcoming The Girl With The Dragon Tattoo, and Matt Reeves's Let Me In, it appears there's no shortage of filmmakers who are jumping at the opportunities to re-imagine the best of foreign cinema for American audiences.
(via Deadline)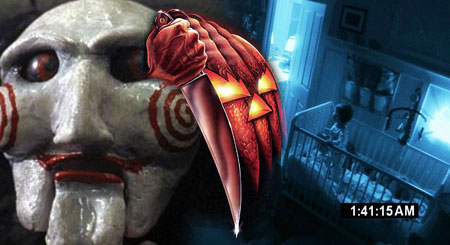 For most people, Halloween represents Trick-or-Treating, superfluous amounts of candy and dressing up in ridiculous costumes. But for film fans, it is the time of year when horror films are in abundance. This year, we've been given horror sequels such as Saw 3D and Paranormal Activity 2 and TVs are sure to be packed with the horror films that are to be expected, such as The Exorcist and The Shining. But for those looking for something a little different from the norm, here are some of the great under-ranked horror films on Flickchart that will surprise you this Halloween.
Tags: Anna Faris, Antichrist, Charlotte Gainsbourg, Chloe Moretz, Cloverfield, Feast, Frankenstein, Halloween, Jeremy Sisto, Katherine Heigl, Kodi Smit-McPhee, Lars von Trier, Let Me IN, Let The Right One In, Matt Reeves, May, Paranormal Activity, Project Greenlight, Richard Jenkins, Saw 3D, The Exorcist, The House That Drips Blood on Alex, The Human Centipede (First Sequence), The Room, The Shining, Tommy Wiseau, William Dafoe