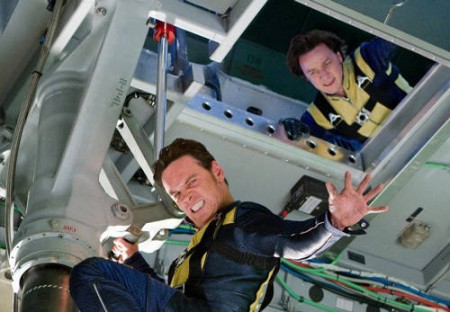 Professor X is after Magneto's job.
Or, at least, the job that was intended for him. Michael Fassbender was offered the starring role in Oscar-winning director Danny Boyle's next project, Trance, but now that he has passed on the job, his co-star from X-Men: First Class, James McAvoy, is in preliminary talks to replace him.
Trance is a remake of a 2003 TV movie of the same name, in which he mastermind of an art heist suffers a blow to the head and amnesia during the job. His team then hires a female hypnotist to get into his brain.
Boyle is set to direct the heist thriller before directing the opening ceremonies of the 2012 London Olympics.
(via Variety)