Marketing for Hugh Jackman's return as The Wolverine began in earnest this week, first with director James Mangold taking to Twitter to point fans to a 6-second "tweaser" on Monday: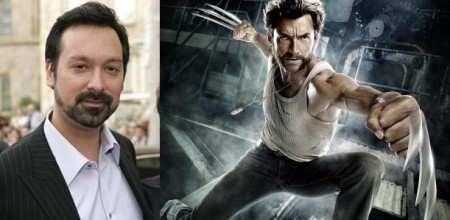 Since Darren Aronofsky left the project earlier this year, there's been a lot of speculation over who would take the reigns on Fox's latest X-Men project. And there has been talk of major delays for The Wolverine due to the search for a new director.
Over the past few months, names like Duncan Jones, Mark Romanek, Antoine Fuqua and Gavin O'Connor have been bandied about, but it has now been announced that James Mangold will direct The Wolverine. Mangold's last film was the Tom Cruise action vehicle Knight and Day, and his resume includes 3:10 to Yuma, Walk the Line, Girl, Interrupted, and Identity.
Production for The Wolverine is planned for autumn, but whether that gives Mangold and his team enough time to turn the movie out for next summer remains to be seen. (However, this year's X-Men: First Class was on a similarly tight schedule.)
(via Deadline)
Wednesday, June 23rd:
Knight and Day (Wide Release) – Trailer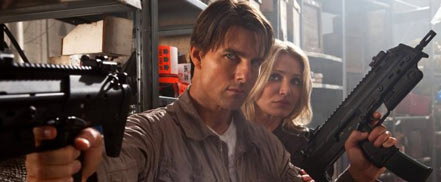 I am oddly intrigued by this film. The trailers are such a weird mix of boring cliches and infectious Tom Cruise swagger that it's got to be worth a watch somewhere down the road. Plus the director, James Mangold, seems to have good taste in what to helm; so I find it hard to believe he would captain a sinking ship.
Friday, June 25th:
Grown Ups (Wide Release) – Trailer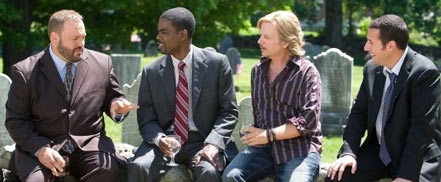 I envy the leads in this movie so much. They get paid millions upon millions of dollars to goof around with their buddies all day.