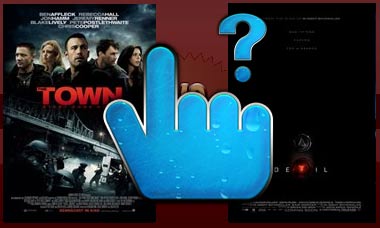 This might be the best week of new movie releases since I began writing this weekly post over five months ago. There are at least 5 movies here that I consider must-sees.
Critics are making this out to be another gem of a movie from director Ben Affleck. In my opinion, the world is a better place when Ben's around.
This movie has so much going against it (not screened for critics and Shyamalan to name but a couple) but I'll be damned if this isn't the flick I'm most looking forward to this month. The trailer is a ton of fun and at 80 minutes with credits, it should at least go by fast.
I initially dismissed this modern retelling of The Scarlet Letter as some silly teen junk but it's been getting very solid reviews. Plus, Emma Stone is super cute.
Planning to see this movie, or already have? Directly rank it against these similar movies to see where it ranks for you amongst the best movies of 2010:
Completely generic looking animated film.