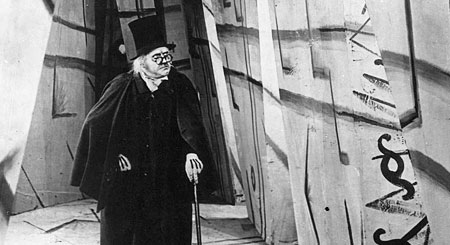 By the beginning of 1920, film had already become widely popularized. There were over 20,000 locations in the United States alone that had begun to show movies. Film was already so popular, Hollywood's Chamber of Commerce had already begun to ask acting hopefuls to try to stay out of the movies due to the overwhelming response to moving pictures. Politics were even brought into the mix when The Americanization Committee was formed. This committee, which was led by film executives and various politicians, hoped to influence a level of patriotism through the films being released. While films still played without sound, Brazil began to test out the use of records to be played during films in order to give them the sense of sound. The idea of film celebrity grew to even greater heights when two of the most famous actors of the time, Douglas Fairbanks and Mary Pickford, were wed. In addition to all this, a British teen named Archie Leach came to America. Leach would later take on the stage name, Cary Grant, and become one of the most famous actors of his generation.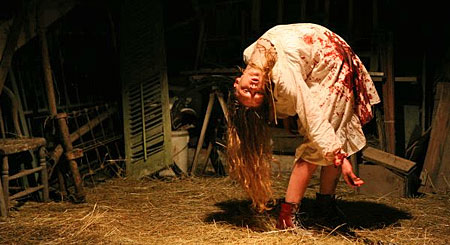 It's been more than 11 years since The Blair Witch Project brought a new kind of independent horror film to a new generation of viewers. I remember the hype that surrounded that film and I strongly remember that I, a much younger horror fan at the time, lapped it up like a plate of nachos. I also have memories of the film ending, the theater lights coming on, and being able to hear plenty of people around me saying something like "Wow, that's the worst movie I've ever seen!"
This weekend, I sat and watched The Last Exorcism – the latest do-it-yourself horror film to rise from humble beginnings and to be showcased on multiplex screens – and again found myself feeling the same kind of excitement that arose from Blair Witch. I've already reviewed the film and, in short, I found myself fascinated by the film's portrayal of religion and the powerful performances by Patrick Fabian and Ashley Bell that kept it rolling). But as the film ended, I heard the same disgusted reactions from people around me.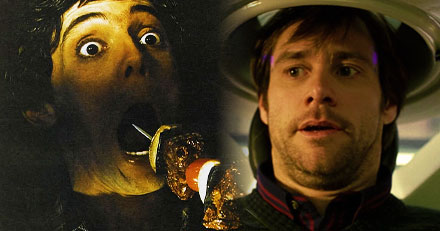 My life as a film fan has been in a lot of ways like Forrest Gump. It started slow due to my small town setting, and I went through some spells where it seemed I'd never think straight (I saw Bird on A Wire on the big screen, and I'm pretty sure I enjoyed it). I also was thrown into the serious stuff while still young and naive (It's cool that I compare seeing Terminator 2 as a 10-11 year old as Unforgiven is to the Vietnam War, right?), and often couldn't understand the nuances of many "normal" things (What's the appeal of Hook again?). Like Forrest, I worked hard to get past my restraints: I guarantee that I've seen more foreign films than the rest of my hometown combined. But when I'd accomplished what I wanted to, I went back to my Jenny.
That Jenny is, and always will be, my love for genre cinema. I've specialized in horror films, but have also found far too much joy in science-fiction, action, and even western films. While this is more than enough to make my potentially simple mind happy, it does occasionally make things difficult for the part of me that's a student of cinema.
In: User Showcase
Tags: 1981, Avatar, Bird on A Wire, Candyman, Eternal Sunshine of the Spotless Mind, Evil Dead, Forrest Gump, Friday the 13th, Halloween, Happy Birthday to Me, Hook, horror films, Martin Scorsese, North by Northwest, Rain Man, Steven Spielberg, Terminator 2, The Exorcist, The Godfather, The House of the Devil, The Hurt Locker, The Return of the Living Dead, The Thing, The X-Files, Unforgiven, Village of the Damned