Join us for Flickchart Daily. Your daily rundown of the latest movie news, Netflix Instant Watch releases and more!
Flickchart Matchup of the Day
Eternal Sunshine of the Spotless Mind vs. The Princess Bride
I treat every day like Valentine's Day, so let's go ahead and make today's featured matchup between the two most highly rated romantic movies on Flickchart.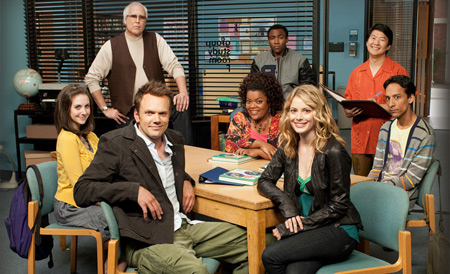 If it wasn't for the brilliant and cathartic cancer mini-arc in Archer last season, Community would be my favorite show on TV right now. It's smart, ambitious, nerdy in all the good ways (Dungeons and Dragons episode!) and not above being extremely silly. It's the kind of show you watch live on Thursday evening, then again before you go to bed and then you throw in a few more views of that same episode over the next 6 days before repeating with the next one. Each subsequent viewing brings up something new and wonderful. The show's cast plays a huge role in creating such a successful series. They're a well-balanced ensemble, each equally capable of carrying an episode and giving the audience giggle fits. Now that season three has begun, let's take a look at the other roles of the cast of Community. Read the rest of this entry »