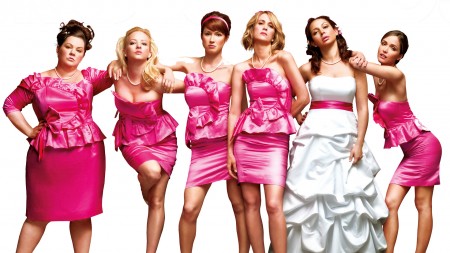 The summer season has long been known for epic, big-budget films and broad animated comedies. But over the last few years, summer has become known for something else: The Judd Apatow Produced Comedy. Apatow has become a comedy commodity the likes that summer has never seen before. From the Will Ferrell comedies Anchorman: The Legend of Ron Burgundy, Talladega Nights and Step Brothers, to his own comedy crew that has brought us Knocked Up, Superbad, Forgetting Sarah Marshall and last summer's spin-off Get Him to the Greek, Apatow has been the king of summer comedies in recent memory. But Apatow has been known for producing comedies that mostly focus on the male mentality, but this weekend he changes that with the release of Bridesmaids. Directed by Paul Feig who has written for some of the past decades best TV shows, such as "Freaks and Geeks", "Arrested Development", "Mad Men" and "The Office", and written by Kristen Wiig, Bridesmaids seems like it should be the formula for the summer's first comedy hit. But before checking Bridesmaids out, check out some of these under-ranked films from the stars of Bridesmaids.
In: Under-Ranked
Tags: Adam, Anchorman: The Legend of Ron Burgundy, Anna Faris, Apatow, Arrested Development, Back To The Future, Bridesmaids, Chris O'Dowd, Dean Lennox Kelly, Dinner for Schmucks, Forgetting Sarah Marshall, Freaks and Geeks, Frequently Asked Questions About Time Travel, Get Him To the Greek, Gulliver's Travels, Hugh Dancy, Judd Apatow, Knocked Up, Kristen Wiig, MacGruber, MacGyver, Mad Men, Marc Wootton, Paul Feig, pirate radio, Rose Byrne, Ryan Phillippe, Saturday Night Live, Shaun of the Dead, SNL, Step Brothers, Superbad, Talladega Nights, The IT Crowd, The Office, Val Kilmer, Will Ferrell, Will Forte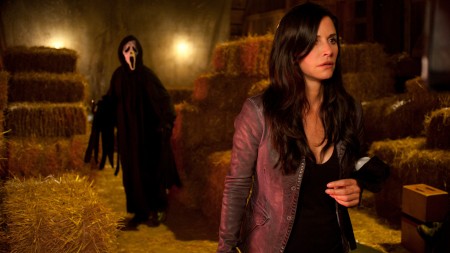 It's hard to believe that this year marks the sixteen year anniversary of the original Scream's release and that it has been eleven years since the final film in the trilogy, Scream 3 was released. Well now the film series that single-handedly revitalized the teen horror film genre and became one of the greatest film parodies of all time, returns with Scream 4. The three main protagonists of the film will be returning with David Arquette and Courteney Cox playing the couple Dewey Riley and Gale Weathers, respectively and Neve Campbell reprising her role as Sidney Prescott. But with the beginning of a supposed new trilogy, the Ghostface Killer is gonna need some new blood to attack. So to introduce yourself to this new cast of potential victims, here are some under-ranked films from the cast of Scream 4.
In: Under-Ranked
Tags: Adam Brody, Anna Paquin, Christopher Marquette, Couples Retreat, Courteney Cox, David Arquette, Dianna Agron, Elijah Wood, Fanboys, Forgetting Sarah Marshall, Jason Mewes, Josh Duhamel, Josh Peck, Katie Holmes, Kevin Smith, Kristen Bell, Malin Akerman, Mean Creek, Neve Campbell, Rory Culkin, Scream, Scream 3, Scream 4, Seth Rogen, St Elmo's Fire, Star Wars, Star Wars: Episode 1-The Phantom Menace, the romantics, William Shatner