Kick-Ass director Matthew Vaughn has signed on to produce a Fantastic Four reboot for Fox. The film is set to be helmed by Chronicle director Josh Trank, and has been slated for a March 6, 2015 release.
Fox's first two Fantastic Four films, directed by Tim Story, starred Chris Evans, Ioan Gruffudd, Michael Chiklis and Jessica Alba as the superhero family, and grossed a combined total of more than $600 million, though they were panned by critics. Much like Columbia Pictures' recent reboot of The Amazing Spider-Man, Fox needs to crank out a new FF movie so that the rights to the characters do not revert to Marvel Studios and Disney.
Vaughn has already developed a working relationship with Fox, having written and directed X-Men: First Class. He is also producing its follow-up, X-Men: Days of Future Past, and the sequel to Kick-Ass, though he does not yet have another directing job lined up. He knows his way around a comic book movie, too, as both First Class and Kick-Ass are among the Top 25 Based-on-Comics movies on Flickchart, and in the Top 1000 of all films in Flickchart's database of 43,000-plus titles.
The Fantastic Four, as the reboot is currently titled, already joins a slate of planned 2015 comic book movies that includes Marvel Comics properties The Avengers 2, Ant-Man and a possible solo Hulk movie.
via The Wrap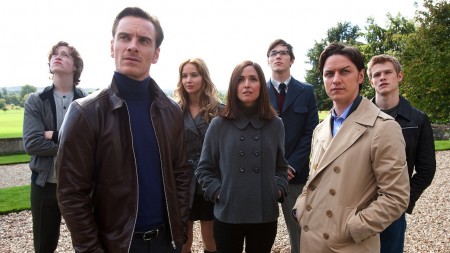 This weekend, the first of many upcoming superhero reboots will be released. Leading the pack before the rumored Fantastic Four restart and next summer's The Amazing Spider-Man is X-Men: First Class, director Matthew Vaughn's tale of the beginning of Professor Xavier's School for Gifted Youngsters in the 60s and the friendship between Xavier and Erik Lehnsherr, who will become Magneto. Vaughn has cast this new film in the X-Men franchise with some of the most talented actors of today. So before seeing his newest film, check out some of the under-ranked films from the stars of X-Men: First Class.
In: Under-Ranked
Tags: Christopher Plummer, David Cronenberg, Ellen Page, Erik Lehnsherr, Fantastic Four, Gnomeo and Juliet, Helen Mirren, Hunger, Idi Amin, Inglourious Basterds, James Gunn, James McAvoy, Kevin Bacon, Kick-Ass, Leo Tolstoy, Liv Tyler, Magneto, Matthew Vaughn, Michael Fassbender, Mr. Tumnus, Paul Giamatti, Professor Xavier, Rainn Wilson, Ridley Scott, Sebastian Shaw, Slither, Steve McQueen, Steven Soderbergh, Super, Tarantino, The Amazing Spider-Man, The Chronicles of Narnia: The Lion, The Last King of Scotland, The Last Station, the Witch and the Wardrobe, X-Men: First Class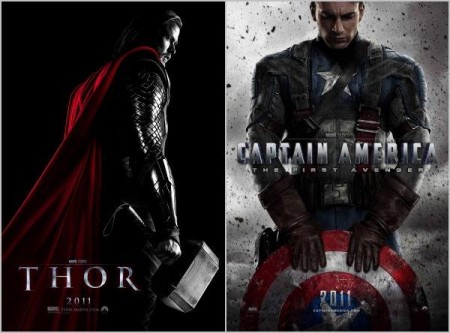 As Marvel Studios begins their big push to the 2012 release of The Avengers, their films are increasingly taking on more of a soap-opera-like continuity between them. This serialization might be a little aggravating, but so far, it's not keeping the films from being enjoyable in their own right (at least for the most part).
Still, comic book superhero films in general (and Marvel films in particular) are only becoming more prevalent nowadays. This year, we'll see the X-Men prequel, X-Men: First Class. And, only five years after the hit-and-miss (mostly miss) Spider-Man 3, the webslinger will be getting his very own shiny reboot in 2012.
But in The Avengers is Marvel's juggernaut, and before it brings together Iron Man and The Incredible Hulk, it has to introduce more members of its roster in their very own films. It can be a little exhausting trying to keep up with these Avengers, so if we really only want to check out one Marvel movie this summer, which should it be? With that question in mind, Flickchart's Reel Rumbles take on a slightly different form as we present: Pre-Rumbles: Thor vs. Captain America: The First Avenger.
In: Reel Rumbles
Tags: 2009, 2012, A Perfect Getaway, Ang Lee, Anthony Hopkins, Beowulf, Captain America, Captain America: The First Avenger, Chris Evans, Chris Hemsworth, Fantastic Four, Hamlet, Hayley Atwell, Henry V, Honey, Hugo Weaving, Hulk, I Shrunk the Kids, Ian McKellen, Iron Man, Joe Johnston, Kat Dennings, Kenneth Branagh, Marvel, Much Ado About Nothing, Natalie Portman, Patrick Stewart, Reel Rumbles, Spider-Man, Spider-Man 3, Stanley Tucci, Star Trek, Superman, The Avengers, The Incredible Hulk, The Lord of the Rings, The Rocketeer, The WOlfman, Thor, Tommy Lee Jones, Wild Wild West, X-Men, X-Men Origins: Wolverine, X-Men: First Class, X-Men: The Last Stand