Welcome to the latest installment of Flickchart Road Trip, in which I'm starting in Los Angeles and "driving" across country, watching one movie from each state and posting about it once a week. The new movie I watch will go up against five movies from that state I've already seen, chosen from five distinct spots on my own Flickchart. Although I won't tell you where the new movie actually lands in my chart (I don't like to add new movies until I've had a month to think about them), I'll let you know how it fared among the five I've chosen. Thanks for riding shotgun!
I've visited the state of Virginia as recently as 2011, though the trip was mostly for a wedding that occurred across the border in Maryland. My mother came down from Boston to babysit while my wife and I attended the wedding, and as a very small token of our gratitude, I drove her over to the town where she grew up: Alexandria, VA. (Did I say very small? I meant it. I was going to Alexandria anyway to visit an old friend and his family, who live there now.)

Here's everything you need to know this week about Netflix Instant Watch in one easy-to-find place. Learn which exciting new movies are available and which movies Netflix is pulling from streaming.
Tags: American Son, Angels and Demns, Annie, Conversations with Other Women, Daybreakers, Dear Zachary, Donnie Darko, Falling Down, Fish Tank, Hellboy, Hook, In the Line of Fire, Mesrine: Killer Instinct, Reign of Fire, Strange Days, The Square, Thunderheart, Two Mules for Sister Sara, Whatever Works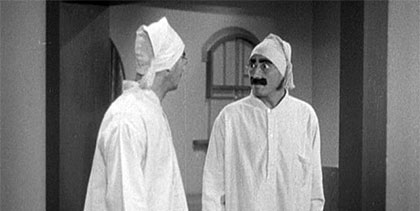 I use Flickchart every day because I don't know myself.
At the risk of impelling everyone to immediately stop reading by beginning a sentence with the phrase "back in college", back in college I recall having a very college conversation with a roommate, who posed a question more or less akin to: "If you could invent, or rather wish into existence, a machine that could perform a certain task of your choosing, no matter how mundane or fanciful, what would you want this magical machine to do?" In reality, the roommate probably said something like "Wouldn't it be cool if you had a toilet that turned poop into weed?", and my response (after concurring that, yes, that would be a pretty cool toilet) to this was "I'd like to have a machine that told me what my favorite things are."