The film opens on Rory Jansen (Bradley Cooper), a writer who has just hit the jackpot with his first book "The Window Tears." It has brought him all of the fame and fortune he has ever dreamed of. There's only one catch: Rory plagiarized it. How and why sets up the first third of the film, where we learn how Rory was an aspiring writer who had written a couple of mesmerizing short stories, but no one was willing to publish him.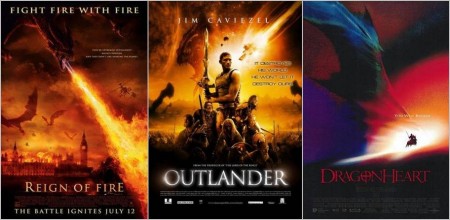 Dragons. Are there any cooler creatures in all of mythology? Unfortunately, in the world of celluloid, these great creatures of imagination have not really gotten their due. (At least, not in live-action cinema; why I have not yet seen How to Train Your Dragon is still beyond me.)
Is there any live-action film in which dragons have truly come off as cool as they deserve? Harry Potter and the Goblet of Fire wasn't too bad, but the dragons aren't the stars. As I impatiently await the day when Peter Jackson brings his vision of the ultimate dragon, Smaug, to life in The Hobbit, I think about other dragon-themed movies that I have enjoyed in the past. None of them are deserving enough to be called "great", but I'm very forgiving of movies I want to like. In one of these cases, I was the perfect age to see a dragon with real presence brought to life on the big screen – even if the movie he inhabited was far from perfect. Without further adieu, I present, in ascending order on my Flickchart, my picks for Guilty Pleasures starring dragons.
In: Guilty Pleasures
Tags: 1996, 2002, 2008, 300, Beowulf, Christian Bale, David Thewlis, Dennis Quaid, DragonHeart, Elektra, film, films, Flickchart, Gerard Butler, Harry Potter, heath ledger, Hellboy, How to Train Your Dragon, Howard McCain, James Caviezel, John Hurt, kevin spacey, Matthew McConaughey, movies, Outlander, Peter Jackson, predator, Randy Edelman, Reign of Fire, Rob Bowman, Rob Cohen, Ron Perlman, sean connery, Star Trek: First Contact, Sucker Punch, The Hobbit, The Lord of the Rings, The X-Files, Vin Diesel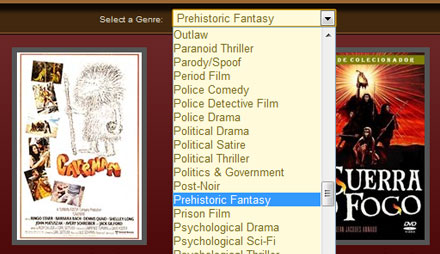 By now we've all spent countless hours on Flickchart endlessly agonizing over matchups in relentless pursuit of our ultimate movie lists. Flickchart is a drug, and like any junkie, I'm always looking for a better high. Something new to satisfy my movie ranking addiction. Globally ranking movies is great, but sometimes I want to narrow down my choices and really focus on a specific type of movie. Fortunately, the site allows for customized filters allowing for matchups that are more specific. This lets you quickly polish up your 'best of the decade' lists, or aids in helping you pick your favorite slasher flick, but what about when you get REALLY specific. Just how many 'Unglamorized Spy Films From the 90s' are there? Exactly how many crime dramas starring Robert Di Niro have I seen? This is the purpose of this series; I seek out the most obscure lists, watch all the films, make the definitive call on how they stack up against each other, and hopefully find some underrated diamonds in the rough.
In this first article, I combine two of my favorite things: cheesy 80′s flicks and dinosaurs. The category is 'Prehistoric Fantasies from the 1980s'. Now in the past twenty years we've been treated to some of the very best of this genre, with films like 'Jurassic Park' and 'Ice Age', but narrowing the focus to the 80s leaves just four films. Of course there is the one almost everyone over the age of twenty has seen, 'The Land Before Time'. Maybe you even have some fond memories watching the campy 'Baby… Secret of the Lost Legend' on cable, but beyond that it starts to get pretty obscure. There is the low brow comedy 'Caveman' starring a Beatle, and then there is the Daryl Hannah lead 'Clan of the Cave Bear' chronicling the difficulties of a young Cro-Magnon woman living in a clan of Neanderthals. Despite having such a specific genre, there is a wide range of types of films in this category. From family friendly to satirical, to serious drama, it's almost impossible to compare these films. But that's Flickchart. Only one will triumph and be crowned as the 'Best Prehistoric Fantasy from the 1980s'!
Tags: 1980's, Baby... Secret of the Lost Legend, Beatle, Caveman, Clan of the Cave Bear, crime dramas, Daryl Hannah, Dennis Quaid, dinosaurs, Flickchart, Ice Age, Jaws, jurassic park, Neanderthals, Prehistoric Fantasies, Quest for Fire, Ringo Starr, Robert Di Niro, Splash, the land before time, Unglamorized Spy Films, Year One, Yor the Hunter from the Future