It was supposed to be the next project from the major players behind the first three Pirates of the Caribbean movies, but in August, Disney pulled the plug when The Lone Ranger was expected to cost north of $250 million.
Now, those major players – star Johnny Depp, director Gore Verbinski and producer Jerry Bruckheimer – have come to something of a meeting of the minds with the studio, renegotiating their own deals and re-working the script to bring the budget down to a "more reasonable" $215 million.
Disney's reluctance to spend so much money on a Western – even with Depp's name attached – is particularly understandable in the wake of the money Cowboys & Aliens is losing for DreamWorks this year.
Still, the project now appears to be back on track. The Lone Ranger was supposed to begin production in New Mexico in fall of this year, with an eye on a December 21, 2012 release date. Now, with production not starting until early next year, it'll most likely be a 2013 release. The Lone Ranger will star Depp as Tonto and Armie Hammer in the title role.
(via Deadline)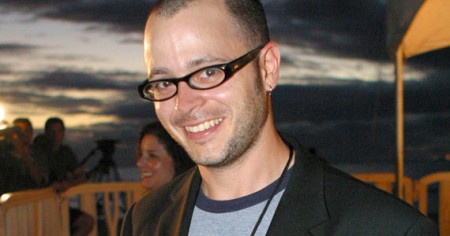 The Walt Disney Company has apparently made a seven-figure deal with Damon Lindelof, the co-creator and showrunner of the hit television series Lost, to pen an original sci-fi feature film. Little is known about the story, other than it currently has a working title of 1952, and may not be developed as just a movie, but also for "multiple other platforms".
Lindelof has been extremely busy as a screenwriter since the show ended in 2010. He's been working with Ridley Scott on the Alien "prequel" Prometheus, and with Alex Kurtzman and Roberto Orci on the sequel to 2009's Star Trek. Also with Kurtzman and Orci, he's written Cowboys & Aliens, directed by Jon Favreau, which hits theaters on July 29.
(via Deadline New York)