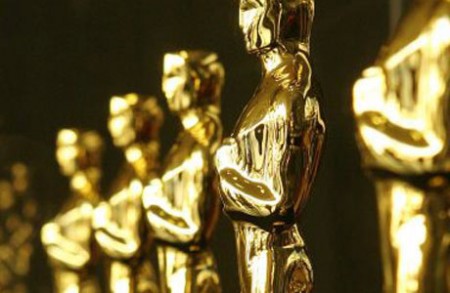 For the first time since 1944, in 2009 the Academy of Motion Picture Arts and Sciences announced there would be 10 Best Picture nominees. This year, they're changing the category again, in ways that make the race more interesting and, indeed, probably harder to predict.
When a list of the films eligible for Best Picture are sent out to voters, only those with at least 5% of first-place votes will be included as nominees for the Oscar. It is assumed that there will still be a minimum of five nominees, but now there could be any number of films between 5 and 10 nominated for Best Picture. According to retiring Academy executive director Bruce Davis: "In studying the data, what stood out was that Academy members had regularly shown a strong admiration for more than five movies. A Best Picture nomination should be an indication of extraordinary merit. If there are only eight pictures that truly earn that honor in a given year, we shouldn't feel an obligation to round out the number."
While the category was expanded two years ago in an effort to include more popular titles and thus boost the Oscar telecast's ratings, this new system should help make for a much more interesting race – and prevent questionable titles like The Blind Side from popping up in the Best Picture category.
(via Oscars.org)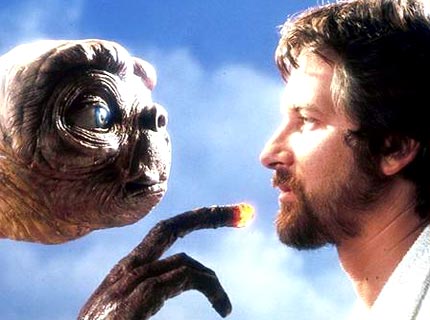 Since last fall's revamping of Flickchart's global ranking system (see the official announcement about that here), many films have found themselves moved around on the global charts. But one thing remains consistent: the Directors Who Dominate continue to do so. Previously covered in this series, Christopher Nolan and Quentin Tarantino remain at the top of the charts (with their highest-ranked films at #1 and #4, respectively.) But the biggest change is that their newest efforts (Inception and Inglourious Basterds) have a much stronger presence on the chart, where they now appear at #2 and #13. And this brings us to another director who continually dominates, the man who is widely regarded (for good or ill) as the father of the modern blockbuster: Steven Spielberg.
Tags: 1941, 1975, 1981, 1984, 1993, 2001, 2005, 2009, A.I.: Artificial Intelligence, Amistad, Best Picture, Box Office, Catch Me If You Can, Christopher Nolan, Close Encounters of the Third Kind, E.T.: The Extra-Terrestrial, Empire of the Sun, film, films, Flickchart, George Lucas, Gremlins, Harrison Ford, Hook, Inception, Indiana Jones, Indiana Jones and the Kingdom of the Crystal Skull, Indiana Jones and the Last Crusade, Indiana Jones and the Temple of Doom, Inglourious Basterds, James Bond, Jaws, jurassic park, Leonardo DiCaprio, Minority Report, movies, Munich, Peter Jackson, Quentin Tarantino, Raiders of the Lost Ark, Richard Dreyfuss, Robert Shaw, Roy Scheider, Saving Private Ryan, Schindler's List, Shakespeare in Love, Star Trek, Star Wars, Steven Spielberg, Super 8, The Adventures of Tintin: The Secret of the Unicorn, The Color Purple, The Lost World: Jurassic Park, The Terminal, Tom Cruise, Tom Hanks, War Horse, War of the Worlds
There are some films on my Flickchart that rank higher than they might have, simply because they contain just one scene that held me captivated. Overall, I may not have cared for the movie, but one particular scene or sequence just caught my attention, and I had to admit: I wish the whole movie could have been like that.
Here are a few films that find themselves pulled from the dregs at the bottom of my Flickchart, buoyed in the middling middle on the strength of one or two effective scenes. One is the first R-rated film to win the Best Picture Oscar. One is considered a modern-day masterpiece. One is a mediocre action flick from a director best known for mediocre action flicks. They all have one thing in common: I didn't love them…but I loved something about them. (Caution to those who might not have seen the films discussed; there may be a few minor spoilers.)
In: User Showcase
Tags: 12 Rounds, 1971, 1975, 1977, 1979, 1993, 2004, 2008, Al Pacino, Best Picture, Brian De Palma, Carlito's Way, Cliffhanger, Cutthroat Island, Daniel Day-Lewis, Deep Blue Sea, Fernando Rey, film, films, Flickchart, Gene Hackman, GoodFellas, Inglourious Basterds, Jaws, John Lithgow, Kill Bill Vol. 1, Kill Bill Vol. 2, movies, Paul Thomas Anderson, Peter Jackson, Quentin Tarantino, Renny Harlin, Samuel L. Jackson, Star Wars, Sylvester Stallone, The Departed, The French Connection, The Godfather, The Long Kiss Goodnight, The Lord of the Rings, There Will Be Blood, Uma Thurman