2011 has drawn to a close, and instead of doing a typical year-end review of movies, I thought I would do one with a Flickchart twist. I will take pairs of movies that I have seen throughout the year, link them thematically together, and square them off against each other. So without any further ado, let the battles begin with a match-up between the two worst superhero movies of the year.
Tags: 2011, 50/50, Beginners, Drive Angry, Green Lantern, Harry Potter and the Deathly Hallows: Part 2, Hobo With a Shotgun, Jessica Chastain, Kung Fu Panda 2, Mission: Impossible - Ghost Protocol, Paul Giamatti, Puss in Boots, Rise of the Planet of the Apes, Scream 4, Seth Rogan, Take Shelter, The Artist, The Beaver, The Green Hornet, The Muppets, The Thing, Tree of Life, Win Win, X-Men: First Class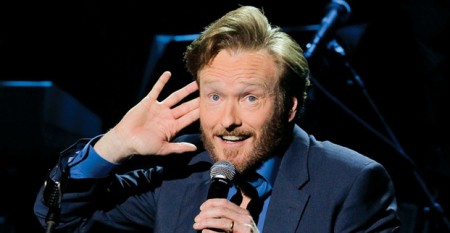 The first time I saw Late Night with Conan O'Brien was on a small black and white TV when I was a 7th grader in 1997. It was on a cast off TV my parents had stashed in a wreck room that I commandeered because I had trouble sleeping and it was something to do besides lay in the dark staring at my ceiling while alone with my thoughts. In my mind, watching a syndicated sitcom was a perfect counter to thoughts of what dying is like, what kind of adult I was going to be, or any other thoughts that could eventually send my negative leaning mind into a small bit of intense anxiety. No one ever got emotionally overwhelmed by watching Cheers.