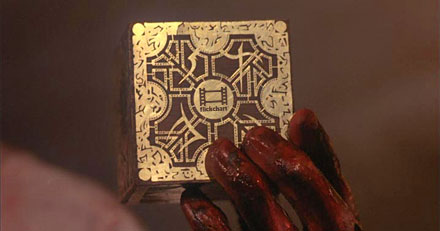 If you're an avid Flickcharter, you've no doubt got a list of hundreds — if not thousands — of films ranked. From your all-time favorites to the dregs of cinema that you only wish you could un-see, to those middle-of-the-chart, ho-hum, so-so films whose ranks, while fun to try and get into their proper order, become somewhat interchangeable as they all share a common air of mediocrity.
Indeed, when it comes to your Flickchart, do you truly care whether Movie #667 is better than Movie #668? Does it even matter if Movie #236 is better than Movie #247?
What about global rankings? Does it matter to you if Flickchart's users have V for Vendetta ranked higher than There Will Be Blood? Or that District 9 ranks higher than Best Picture Oscar-winner The Hurt Locker? Be honest: Does it really, really concern you that The Dark Knight outranks Star Wars as the #1 movie of all-time? As a movie fan, you know this fact to be either true or false; global rankings can be very useful in helping you find good movies that you haven't seen yet, but when it comes to the films you do and don't like, they aren't necessarily going to sway your opinion.
In fact, I'd be willing to bet that, for most Flickcharters, the only list that really matters is that one that stares you in the face every time you come to the site: your personal Top 20. It's the list that's on-screen every time you rank; either causing you to constantly question it, or reaffirm that yes, yes these are, in fact, my favorite movies of all-time. The cream of the crop. The films that will smack down any others they come against in your Flickchart rankings.