Usually, our Posters of Prominence articles are reserved for movie posters that speak to us in a personal and profound way. Works of art that fill us with awe and wonder, and stick with us because they are just So Cool.
This time, I'm looking at a poster that is prominent for all the wrong reasons. A poster that is so shockingly bad, it makes my heart ache: The theatrical one-sheet for Marvel's hotly anticipated The Avengers.  Read the rest of this entry »
Tags: 2008, 2012, Captain America: The First Avenger, Drew Struzan, Green Lantern, Iron Man, Joe Kubert, Joss Whedon, Michael Bay, Robert Downey Jr., Samuel L. Jackson, Scarlett Johannson, Spider-Man 2, The Amazing Spider-Man, The Avengers, The Dark Knight, The Dark Knight Rises, The Incredible Hulk, The Social Network, Thor, Transformers, X-Men: First Class
by Dan

Well, this week is a bit of a bummer. Due to some contractual spats between STARZ and SONY, all of the movies SONY has home video distribution over were pulled from instant streaming. Notable movies include Easy A and Grown Ups but the biggest loss will be felt this week with The Social Network staying unavailable until the corporations get all the BS squared away.
The Movies that Would be Available to Stream this week, without the STARZ/SONY Contract Dispute
by Dan
[youtube]http://www.youtube.com/watch?v=AiAHlZVgXjk[/youtube]
The first trailer for Moneyball, that movie about baseball statistics starring Brad Pitt and Jonah Hill, was just released by Yahoo! Movies today and I'm going to call it a standing double in baseball terms. It's a good, clean trailer that sets up the movie well but doesn't really make convince me there's going to be a whole lot of drama to it. Also taking away from the drama is the fact that Billy Beane's Oakland A's never really won anything… The man started a baseball revolution, but he was pretty quickly surpassed by every other team and general manager who bought into his line of thought.
Moneyball screenwriter Aaron Sorkin did well with The Social Network though, so it definitely has the potential to be good. We'll all see when Moneyball opens on September 23rd.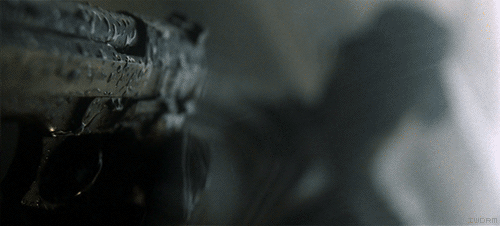 "What I have done is going to be puzzled over and studied and followed… forever."
Well, it will certainly be remembered.
In 1995, sophomore feature-film director David Fincher and fledgling screenwriter Andrew Kevin Walker unleashed Se7en upon an unsuspecting world, and movie thrillers have never been the same since. Se7en is, by turns, devastating and shocking, and populated by powerhouse performances and bravura directing. It's ranked #18 on Flickchart's list of the Best Movies of All Time, #4 among thrillers, #6 on my personal chart, and it features the single best-written ending I have ever seen. If, somehow, you have not seen this movie, and this ending has not been spoiled for you (it will not be here), avoid any discussions of Se7en you may come across until you can see it. Because Se7en is a Movie to See Before You Die… provided, at least, you have the stomach for it.
Tags: 1995, 8MM, Alien, Alien 3, Andrew Kevin Walker, Brad Pitt, Christopher Nolan, david fincher, Fight Club, Frank Darabont, Indiana Jones and the Last Crusade, Joel Schumacher, Lethal Weapon, Morgan Freeman, Ridley Scott, Saw, Scream, se7en, Seven, Sleepy Hollow, Steven Spielberg, The Curious Case of Benjamin Button, The Girl With the Dragon Tattoo, The Mist, The Prestige, The Social Network, The WOlfman, Thir13en Ghosts, Tim Burton, Zodiac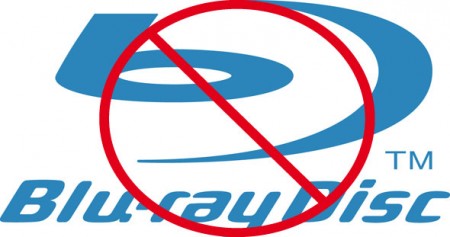 I am a movie lover, but I keep telling myself I don't need Blu-ray to prove it.
What's the big selling point? As my wife reminds me, I don't have a high-def TV, so picture and sound quality aren't my biggest concerns. There's the argument of durability; so far, I haven't had much problem with my DVDs, and I own so many that I haven't come close to wearing any out.
Special features? Well, I used to be a junkie for those. I own the four-disc Extended Editions of all three of Peter Jackson's Lord of the Rings films. Each of those extended movies is three-and-a-half to four hours long, and I watched them multiple times. Each of the three sets has documentaries clocking in at longer than the films. I watched all of those. I watched two of the four available commentaries on all three films. Are you totaling those hours up? I'm trying not to.
Obviously, this was all before I had kids…