Typically, we use this spot to tell you about all the new releases coming to Netflix Instant Watch this week. Unfortunately, August is a dead month and nothing of significance comes out this week, so let's count down the top 20 TV shows on Netlfix Streaming…  Read the rest of this entry »
It's hard to believe that it has been two years since The Hangover was released. Todd Phillips' comedy, starring three relatively unknown actor-comedians, rushed up the box office charts to become the most highest-grossing R rated comedy of all time – beating out Beverly Hills Cop, the previous title-holder for twenty-five years.
Now, the films' three stars have become some of Hollywood's greatest talents and will reunite with Phillips with The Hangover Part II, being released this weekend. But before checking out their newest drunken adventure, now in Bangkok, check out some of these under-ranked films from the stars of The Hangover Part II.
In: Under-Ranked
Tags: Anne Heche, Beverly Hills Cop, Bradley Cooper, Casablanca, Case 39, Cedar Rapids, Clive Barker, David Koechner, Ed Helms, Isiah Whitlock Jr, Jason London, John C Reilly, Limitless, Midnight Meat Train, Out Cold, The A-Team, The Hangover, The Hangover Part II, The Office, Thomas Lennon, Todd Phillips, vinnie jones, Wedding Crashers, Wet Hot American Summer, Yes Man, Zack Galifianakis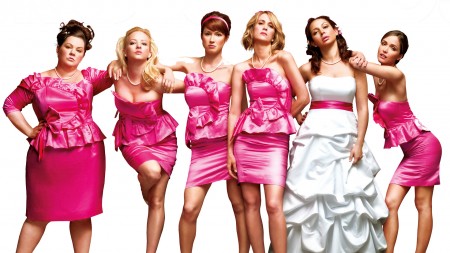 The summer season has long been known for epic, big-budget films and broad animated comedies. But over the last few years, summer has become known for something else: The Judd Apatow Produced Comedy. Apatow has become a comedy commodity the likes that summer has never seen before. From the Will Ferrell comedies Anchorman: The Legend of Ron Burgundy, Talladega Nights and Step Brothers, to his own comedy crew that has brought us Knocked Up, Superbad, Forgetting Sarah Marshall and last summer's spin-off Get Him to the Greek, Apatow has been the king of summer comedies in recent memory. But Apatow has been known for producing comedies that mostly focus on the male mentality, but this weekend he changes that with the release of Bridesmaids. Directed by Paul Feig who has written for some of the past decades best TV shows, such as "Freaks and Geeks", "Arrested Development", "Mad Men" and "The Office", and written by Kristen Wiig, Bridesmaids seems like it should be the formula for the summer's first comedy hit. But before checking Bridesmaids out, check out some of these under-ranked films from the stars of Bridesmaids.
In: Under-Ranked
Tags: Adam, Anchorman: The Legend of Ron Burgundy, Anna Faris, Apatow, Arrested Development, Back To The Future, Bridesmaids, Chris O'Dowd, Dean Lennox Kelly, Dinner for Schmucks, Forgetting Sarah Marshall, Freaks and Geeks, Frequently Asked Questions About Time Travel, Get Him To the Greek, Gulliver's Travels, Hugh Dancy, Judd Apatow, Knocked Up, Kristen Wiig, MacGruber, MacGyver, Mad Men, Marc Wootton, Paul Feig, pirate radio, Rose Byrne, Ryan Phillippe, Saturday Night Live, Shaun of the Dead, SNL, Step Brothers, Superbad, Talladega Nights, The IT Crowd, The Office, Val Kilmer, Will Ferrell, Will Forte