For decades, the world of gambling has captured the imagination of filmmakers.  Card games such as blackjack and poker have long been used either as a plot builder or as a primary story arc.  While some films have went on to be box office smashes, others should be thrown in the muck.  Today we present to you five of the top card game films on Flickchart.
I have to admit that I'm fairly unversed in the films of Faye Dunaway. There's not really any agenda to speak of; I just haven't gotten around to seeing much of her filmography. At this year's TCM Classic Film FEST 2012 I was able to rectify that, seeing both The Thomas Crown Affair and Chinatown. The films aren't exactly related – one being a caper and the other a post-noir – but the actress turns in some very interesting performances in each. I figured it would make for an interesting post to try to take a look at her performances in each of these films and suss out which one was the better. Should be easy, right?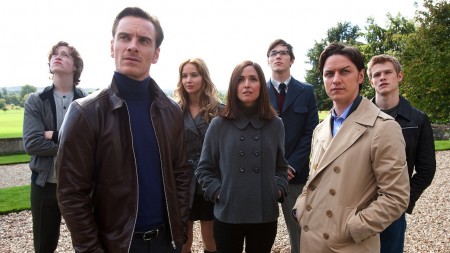 This weekend, the first of many upcoming superhero reboots will be released. Leading the pack before the rumored Fantastic Four restart and next summer's The Amazing Spider-Man is X-Men: First Class, director Matthew Vaughn's tale of the beginning of Professor Xavier's School for Gifted Youngsters in the 60s and the friendship between Xavier and Erik Lehnsherr, who will become Magneto. Vaughn has cast this new film in the X-Men franchise with some of the most talented actors of today. So before seeing his newest film, check out some of the under-ranked films from the stars of X-Men: First Class.
In: Under-Ranked
Tags: Christopher Plummer, David Cronenberg, Ellen Page, Erik Lehnsherr, Fantastic Four, Gnomeo and Juliet, Helen Mirren, Hunger, Idi Amin, Inglourious Basterds, James Gunn, James McAvoy, Kevin Bacon, Kick-Ass, Leo Tolstoy, Liv Tyler, Magneto, Matthew Vaughn, Michael Fassbender, Mr. Tumnus, Paul Giamatti, Professor Xavier, Rainn Wilson, Ridley Scott, Sebastian Shaw, Slither, Steve McQueen, Steven Soderbergh, Super, Tarantino, The Amazing Spider-Man, The Chronicles of Narnia: The Lion, The Last King of Scotland, The Last Station, the Witch and the Wardrobe, X-Men: First Class