In This Corner…
Following the success of Peter Jackson's Lord of the Rings trilogy (the third installment of which went on to become only the second entry in that elite "Billion Dollar Club"), it seemed like every studio wanted to jump on the fantasy-adventure bandwagon. And increasingly, the inspiration for such films has seemed to come from books targeted primarily at younger readers. The more popular franchises to arise from this trend were the Harry Potter and Chronicles of Narnia series. (The seventh and eighth Potter films are in theaters now and next summer, and the third Narnia film hits in December.)
But for those tired of the big franchises and looking for more one-off adventures, there is a pair of films that were produced by Paramount Pictures and Nickelodeon Movies in the past decade that offer plenty of thrills and spills, and entertaining journeys into fantastical realms. They are clearly targeted at family audiences, but it is my opinion that there's plenty to enjoy in them for adults as well, and I like them both more than the average Potter or Narnia film. So step into the Reel Rumbles ring for a battle of fantastic proportions as we take on The Spiderwick Chronicles vs. Lemony Snicket's A Series of Unfortunate Events.
In: Reel Rumbles
Tags: 1995, 1998, 2004, 2008, 2009, Billy Connolly, Brad Silberling, Casper, Catherine O'Hara, City of Angels, David Strathairn, Dustin Hoffman, Emily Browning, film, films, Freaky Friday, Freddie Highmore, Harry Potter, Jim Carrey, Joan Plowright, Jude Law, Land of the Lost, Lemony Snicket, Lemony Snicket's A Series of Unfortunate Events, Liam Aiken, Lindsay Lohan, Mark Waters, Martin Short, Mary-Louise Parker, matchup, Mean Girls, Meryl Streep, movies, Nick Nolte, Peter Jackson, Reel Rumbles, Sarah Bolger, Seth Rogen, The Chronicles of Narnia, The Lord of the Rings, The Spiderwick Chronicles, Tim Burton, Timothy Spall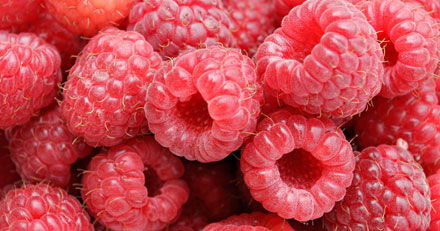 In just a few short days, we'll finally find out who takes home the big prize. Each year, hundreds of movies are in the running – but now we're down to five. Five movies that will stand the test of time and will never be forgotten. One of these fives movies will go down in history with other such classics as Catwoman, I Know Who Killed Me, The Love Guru and Showgirls.
Wait, you didn't think I was talking about the Oscars, did you?
The Razzies is the real awards show that I care about.
In: User Showcase
Tags: All About Steve, Avatar, Catwoman, Danny Zuko, District 9, G.I. Joe: The Rise of Cobra, I Know Who Killed Me, John Travolta, Land of the Lost, Marlon Wayans, Michael Bay, Mrs. Doubtfire, Old Dogs, oscars, Precious, Razzies, Robin Williams, Sam Worthington, Sandra Bullock, Showgirls, The Blind Side, The Love Guru, The Oscars, The Razzies, Transformers: Revenge of the Fallen