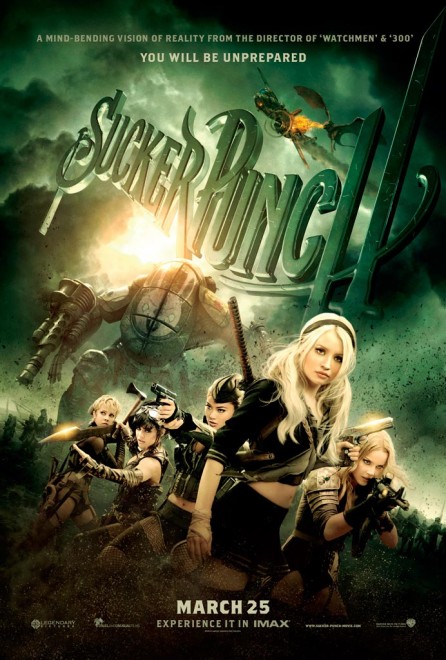 You will be unprepared.
That's a tagline full of promise, all right. Though I have to say, I never felt "unprepared". There was very little in Zack Snyder's Sucker Punch that I didn't expect in the wake of the trailers promoting this movie. It takes big event movies across multiple genres – a pinch of The Matrix, a heaping helping of Kill Bill, a splash of Terminator, a dose of Rambo, a dash of The Lord of the Rings, a dollop of Fight Club, a touch of Inception – and tosses them in a blender. The result is a movie that certainly looks cool, but with a narrative that may seem as cobbled-together as the visuals if you start to think about it too hard.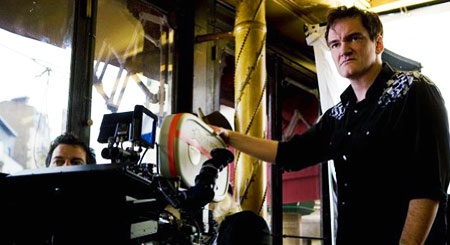 Directors who dominate: No, I'm not talking about directors who demand complete control of everything happening on their set. Well, it's possible I am talking about those types of directors, as the guy I'm talking about has written the screenplay for every film he's ever directed (and has acted in most of them). Of course I am talking about the quintessentially awesome, Quentin Tarantino (Oh yes, you can bet I am going to be thinking of Q words for this entire article… are you already sick of my quips?).
When I use the phrase "directors who dominate", I mean it in the sense of him (or her) dominating Flickchart. Tarantino is easily one of the most dominating directors on my personal Flickchart, and on Flickchart's global rankings. Let's take a look at where he stands:
Since our public launch in September, we've grown to well over 40,000 users, and garnered a total of more than 60 million rankings. As we approach the close of the year, and the start of a new decade, we thought we might take a moment to showcase the Top 20 films that our users have deemed to be considered the best-of-the-best from 2000-2009. So without further adieu, here are the best ranked films on Flickchart of the decade:
Read the rest of this entry »
Tags: Alfonso Cuarón, all-time charts, amnesia, Andy Serkis, awards, Batman, Batman Begins, best films, best movies, best of, best of the decade, Best Picture, blockbuster, Boston, Brad Bird, British, Cannes Film Festival, Casino Royale, Charlie Kaufman, chart, Children of Men, Christian Bale, Christopher Nolan, Clive Owen, Coen Brothers, Cormac McCarthy, cult classic, Daniel Craig, Doug Liman, Edgar Wright, Eternal Sunshine of the Spotless Mind, fantasy film, Finding Nemo, Frank Miller, gladiator, Gotham City, Guy Pearce, heath ledger, Iron Man, Jack Nicholson, James Bond, Javier Bardem, Jim Carrey, Jon Favreau, Josh Brolin, Jr., Julianne Moore, Kate Winslet, Kill Bill, Leonardo DiCaprio, list, Lord of the Rings, Martin Scorsese, Matt Damon, Memento, Michael Caine, Michel Gondry, Middle-Earth, music video, New Zealand, No Country For Old Men, Pixar, Quantum of Solace, Quentin Tarantino, Return of the King, Ridley Scott, Robert Downey, Robert Rodriguez, Russell Crowe, Shaun of the Dead, Simon Pegg, Sin City, The Bourne Identity, The Departed, The Incredibles, The Iron Giant, The Two Towers, Tommy Lee Jones, WALL-E, Weta Workshop, zombie