Overall, it's a pretty slow week for physical media, but Netflix more than makes up for it. Their new agreement with the premium cable channel EPIX kicks off on September 1st; resulting in things like all the Indiana Jones movies, the Star Trek movies, and Iron Man available to instantly stream to your computer, gaming console, smartphone, and whatever else you may own. For $9 a month and being able to have a DVD out at the same time – it's a steal, in my opinion.
What's new to the Blu-ray and DVD Release Schedule This Week?
Harry Brown (DVD & Blu-ray)
Red Riding Trilogy (DVD & Blu-ray)
Marmaduke (DVD & Blu-ray)
Why Did I Get Married Too? (DVD & Blu-ray)
In: New Releases
Tags: 2001 Maniacs, Anchorman, Bad Lieutenant, Battlefield Earth, Bear Grylls, Deep Blue Sea, Hard Candy, Harry Brown, High Tension, Indiana Jones, Iron Man, Marmaduke, Michael Caine, Michael Jai White, Netflix Instant Watch, Open Water, Owen Wilson, Red Riding, Secretary, Star Trek, The Blair Witch Project, The Evil Dead, The Score, Tyler Perry, Youngblood
This week's wide releases are the kind of "entertainment" that make me hate the movie industry: Cheap, intellectually bankrupt family films – with fading "stars" and remakes that studios use to get big opening weekends off the name recognition alone. But without movies like these that are pretty much guaranteed to make money, the studios wouldn't be able to take any risks on more mature or eccentric movies. I can live with that.
Wide Releases
A Nightmare on Elm Street – (Trailer)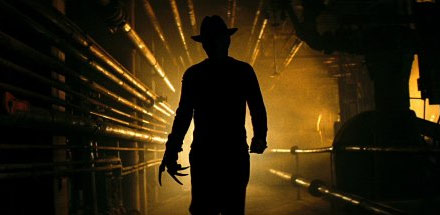 Directly Rank Against (scroll over to preview match-up):

A Good | An Average | A Bad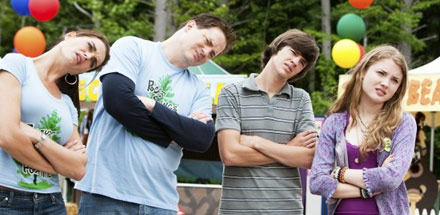 Directly Rank Against (scroll over to preview match-up):

A Good | An Average | A Bad