Usually, this spot is reserved for our weekly rundown of the new movies available to stream on Netflix Instant but August is a dead month and there is nothing notable streaming this week. Doesn't look like there will be for another couple weeks either, so let's pick the best horror movies available to stream on Netflix right now:
Let Me In / Let the Right One In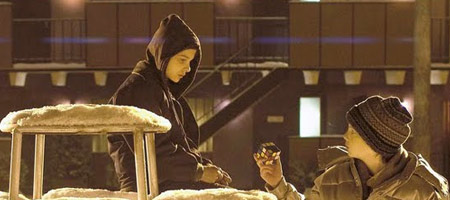 Rated R | 2010
Flickchart Ranking: #482
Times Ranked: 9558
Win Percentage: 63%
Top-20 Rankings: 22 Users


Rated R | 2008
Flickchart Ranking: #63
Times Ranked: 78814
Win Percentage: 65%
Top-20 Rankings: 404 Users

________________________________________________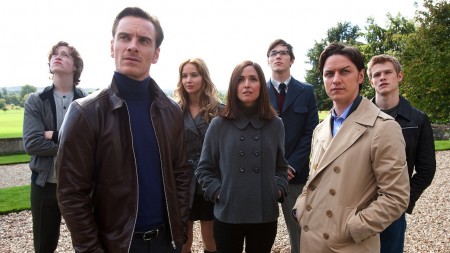 This weekend, the first of many upcoming superhero reboots will be released. Leading the pack before the rumored Fantastic Four restart and next summer's The Amazing Spider-Man is X-Men: First Class, director Matthew Vaughn's tale of the beginning of Professor Xavier's School for Gifted Youngsters in the 60s and the friendship between Xavier and Erik Lehnsherr, who will become Magneto. Vaughn has cast this new film in the X-Men franchise with some of the most talented actors of today. So before seeing his newest film, check out some of the under-ranked films from the stars of X-Men: First Class.
In: Under-Ranked
Tags: Christopher Plummer, David Cronenberg, Ellen Page, Erik Lehnsherr, Fantastic Four, Gnomeo and Juliet, Helen Mirren, Hunger, Idi Amin, Inglourious Basterds, James Gunn, James McAvoy, Kevin Bacon, Kick-Ass, Leo Tolstoy, Liv Tyler, Magneto, Matthew Vaughn, Michael Fassbender, Mr. Tumnus, Paul Giamatti, Professor Xavier, Rainn Wilson, Ridley Scott, Sebastian Shaw, Slither, Steve McQueen, Steven Soderbergh, Super, Tarantino, The Amazing Spider-Man, The Chronicles of Narnia: The Lion, The Last King of Scotland, The Last Station, the Witch and the Wardrobe, X-Men: First Class