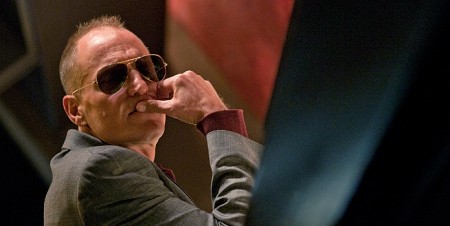 [disclaimer: I had to cut out of the last 20 minutes of the film to get in line for the next screening. My review only reflects up until that point. It might have gotten better.]
I can count the number of Police Dramas I've seen on one hand, and for good reason. The genre just doesn't interest me all that much. Some of it has to do with the trappings of the genre – the rogue cop with aviator shades, the hardened chief ready to kick ass and the sarcastic detective who is more or less a jerk – but a majority of it is just that the plots are never all that engaging. And this film is no exception.
Rampart is the story of Dave Brown (Woody Harrelson), a hard-boiled police officer caught in the middle of a scandal involving the LA Rampart division. As his career deteriorates, so does his personal life. His wife and ex-wife kick him out of their homes, and his estranged daughter defies him every chance she gets. The only means he has to cope are through his job and his evening trysts with Linda, played by Robin Wright. Eventually, even those come under fire.