by Dan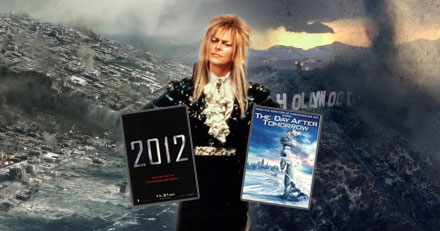 I've been waiting patiently for a Hampster Dance movie for over a decade. We can get a movie called the "Squeakquel", and a spy flick starring talking guinea pigs, but I can't watch an uplifting dance competition movie with CG hampsters that were subjected to harrowing nuclear testing? If there's one reason for us not to trust the corporate fat cats coldly dictating which movies we do and don't get to see annually, this is it.
We get movies based off toys, action figures, pseudo-action figures, board games, psuedo-boardgames, videogames, computer games, movies from 62 years ago, movies from 2 years ago, etc… But why haven't they tapped into internet time-killers yet? Sure, there's a Facebook movie coming soon, but there really isn't much outside of that. A Farmville movie could become our generation's "Of Mice and Men" or "The Grapes of Wrath," themselves adaptations of the popular media of the day. The romantic comedy potential in Chatroulette is off the charts.
Flickchart is no different, and not as some distasteful Sophie's Choice parody. It's been a while since we had a good frustrated-13-year-old-big-sister-yells-at-baby-brother-who-then-get's-sucked-into-a-computer-and-then-she-has-to-get-him-back-before-mom-gets-home-movie. Kinda like a digital Labyrinth but without all the David Bowie crotch bulge.