Join us for Flickchart Daily. Your daily rundown of the latest movie news, Netflix Instant Watch releases and more!
Flickchart Matchup of the Day
According to History.com, NASCAR was founded on this day back in 1948.  I don't know much about auto racing, but I have watched a couple of movies (from 1978) with some burning rubber:
I like Ryan O'Neal.  Or, at least I like him in Barry Lyndon, that being my second favorite Kubrick film.  I also like Isabelle Adjani, particularly for her wild-eyed performance in Possession.  Not only are they both in The Driver, but there is some top-notch car chasing to behold as well.  While the plot is your basic tenacious cop vs. cool as ice criminal situation, it's the no-nonsense action and hard-edged tone that make it worth watching.
Tags: Alan Rickman, Anatomy of a Murder, Bad Actress, Blank City, Cafe De Flore, Denise Nickerson, Ellen Page, Flickchart Daily, Honey 2, Isabelle Adjani, J. Edgar, Jennifer Love Hewitt, Joan Collins, Katarina Leigh Waters, London Boulevard, Martha Marcy May Marlene, Retreat, Ryan O'Neal, Scorpion Releasing, The Driver, The Sidelong Glances Of A Pigeon Kicker, The Son of No One, The Way, Tower Heist, Track 29, War of the Arrows, Warner Archive, World on a Wire, Zero to Sixty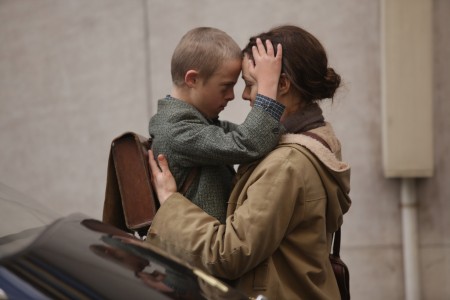 I tend to go into a lot of films at the AFI Fest 2011 Presented by Audi blind, doing little to no research beforehand. What ends up happening is that there's a fairly even mix of films that impress and films that just don't do anything for me. Then there are a few that just outright surprise me and end up ranking ridiculously high on my Flickchart. This would be that film.
Café De Flore has two stories happening in parallel, the first about Antoine, a popular Montreal DJ struggling with a recent divorce. Despite ruining the lives of his family with the separation he's the happiest he's ever been in his life. Happening in tandem to this is the story of Jacqueline, a single mother in 1960s Paris taking care of her special-needs son. Both stories are connected by the song Café De Flore and perhaps much more.