Jason Statham is one of the last true action stars in film. His movies tend to elicit the excitement and adrenaline-fueled rush that Schwarzenegger, Stallone, and Norris were so good at creating back in the 80s. What would Statham's Flickchart look like? Let's have a look, shall we?
In: What If?
Tags: Arnold Schwarzenegger, Back to School, Bruce Lee, Chuck Norris, Fellowship of the Ring, film, Flickchart, Gone in 60 Seconds, Guy Ritchie, jackie chan, Jason Statham, Lock Stock and Two Smoking Barrels, Matt Damon, Michael Bay, movies, Nicholas Cage, Parker, Ron Perlman, Rumble in the Bronx, Sylvester Stallone, The Bourne Identity, The Expendables, The Fast and the Furious, The Way of the Dragon, Transformers: Dark of the Moon, Vin Diesel, What If?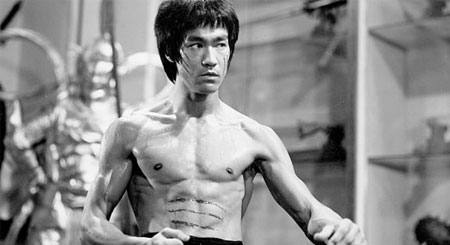 I have encountered naysayers in the past who scoff at the notion that anything productive can arise from comparing movies from different genres or eras, or whatever else.  "An Italian neorealist social drama vs.  Transformers: Revenge of the Fallen?  Are you off your gourd, sir?!", they might thoughtlessly jeer.  How I pity those wretches and their sad, dark existence.  In one of my previous User Showcase posts, Comments: Stepping Up Your Game, I discussed the insights than can be achieved by comparing and commenting on seemingly nonsensical matchups.  What I didn't consider at the time, though, was that doing so was but only one aspect of a greater philosophy geared toward attaining true cinematic enlightenment.