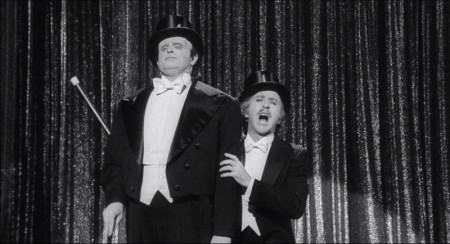 There are few films that make me smile as often as Young Frankenstein does, and I'm always a bit thrilled when I find someone else who loves it too. Those of us "in the know" could potentially spend hours quoting the film back and forth – I'm terribly partial to the "Werewolf?" scene – and there are few truer facts to me than the fact that more people need to love Young Frankenstein.
Who hasn't ever been in a heated debate with a friend over who would win in a battle: Cowboys or Aliens? Well thankfully, a huge new movie is coming soon to help us finally know.
I have a sneaking suspicion the cowboys will win in the movie, based off the star-power they have (Harrison Ford and Daniel Craig), but what about the battle of Cowboy movies vs Alien movies?
Well, let's break it down. Here's my stab at answering the eternal question of who wins in a battle between Cowboys and Aliens (movies). These are my top-5′s in the Western and Alien Invasion Movie genres:
In: User Showcase
Tags: Akira Kurosawa, Alien Invasions, Aliens, Bad Day at Black Rock, Blazing Saddles, Cowboys, Ernest Borgnine, Gary Cooper, henry fonda, High Noon, John Carpenter, Lee Marvin, Paul Newman, predator, Rashomon, Robert Ryan, Roddy Piper, Signs, Spencer Tracy, The Day the Earth Stood Still, The Outrage, The Ox-Bow Incident, The Thing, They Live, Westerns, William Shatner