"Sometimes the old ways are still the best ways."
This is the thesis of Skyfall, the 23rd James Bond film released in this 50th Anniversary year of the franchise. The point is articulated by different characters in the context of shaving and in planning for an assault, but it's all over the film even when it goes unspoken. If Casino Royale was a deconstruction of 007, then Skyfall is the reconstruction. It's not about reinstating the classic Bond Formula, though, nearly as much as it is finding a place in the modern era for the elements that helped to make Bond, Bond.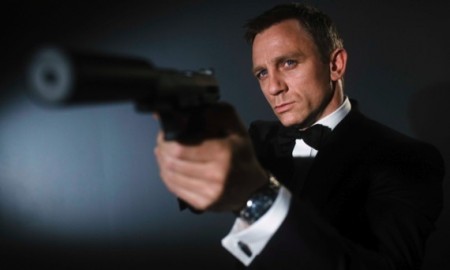 In a press conference held today, the director of the next James Bond film, Sam Mendes, confirmed several rumors, including the title of upcoming film: Skyfall.
In the long-anticipated followup to 2008's Quantum of Solace, Daniel Craig's superspy 007 will face a villain portrayed by none other than Javier Bardem, whose portrayal of Anton Chigurh in No Country for Old Men is one of the most chilling performances of the past decade.
Naomie Harris will star in the film as Eve, an MI6 field agent. (She had previously been rumored to be taking on the role of Miss Moneypenny.) And Judi Dench will return as M. Also starring in the film are Ralph Fiennes, Ben Whishaw, Albert Finney and Berenice Marlohe. 
Director Mendes promised "plenty of surprises" from Skyfall, claiming that the film is "its own story. It doesn't connect with the last two movies." This is a change from Quantum of Solace, which was a first for the Bond franchise in that it was a direct sequel to Casino Royale.
Skyfall begins shooting today in London. Mendes also let it be known that shooting will take place in Scotland, Istanbul and Shanghai. The film is currently set for an October 26, 2012 release date.
(via EW.com)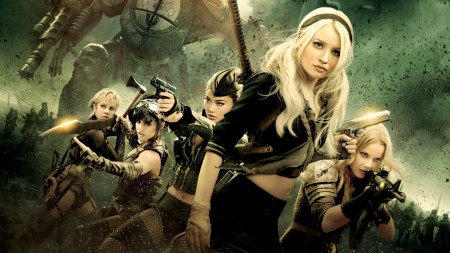 This week, director Zack Snyder releases his fifth film, Sucker Punch. This film marks Snyder's first wholly original work, after 2004's Dawn of the Dead and his adaptations of the famous graphic novels 300 and Watchmen and the children's book, Legend of the Guardians: The Owls of Ga'Hoole. In Sucker Punch, Baby Doll, played by Emily Browning is left in a mental institution where she will receive a lobotomy in five days. Along with four other inmates, Baby Doll uses her imagination to create worlds that will help her and her other captives escape. But before going to see Sucker Punch this weekend, check out some of these under-ranked films from the film's stars.
Along with Browning's Baby Doll, Vanessa Hudgens as Blondie, and Jamie Chung's Amber are Jena Malone and Abbie Cornish as Rocket and Sweet Pea, respectively. Both actresses have done some great independent features that are worthwhile to check out.
In: Under-Ranked
Tags: 300, Abbie Cornish, Ben Foster, Ben Whishaw, Bright Star, Carla Gugino, David Strathairn, Dawn of the Dead, Emily Browning, Grieg Fraser, Howl, I'm Not There, James Franco, Jamie Chung, Jane Campion, Jeffrey Friedman, Jena Malone, Jon Hamm, Legend of the Guardians: The Owls of Ga'Hoole, Oscar Isaac, Paul Schneider, Rob Epstein, Sucker Punch, The Messenger, The Piano, The Times of Harvey Milk, Vanessa Hudgens, Watchmen, Woody Harrelson, Zack Snyder