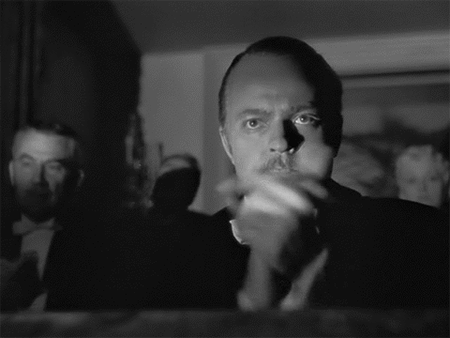 I recently polled various groups of people, including a movie-centric forum, a Facebook group of people who are fans of a local theater that screen cult favorite movies every other Saturday at midnight, my own friends, Flickcharters, and the Twitterverse.  I asked, "Do you applaud at the movies?"  Reply options were:
Never. Don't be silly.
Only at the end.
Only if others go first.
Absolutely! If there's a great line or a badass moment, I clap!
I've received quite a lot of responses in all venues where I have posed the query, and I can say without question that the vast majority of respondents not only do not applaud at movies themselves, but they have an open hostility toward the stupidity of those who do.  I've previously shared some of my favorite movie-going experiences, but conspicuously I only commented on laughing with audiences at comedies or watching them gasp and shriek at horror movies—both commonly expected and accepted reactions to movies in public by adults who have been to a theater more than a few times in their lives.  Why, then, is applause a second-class reaction?  Read the rest of this entry »